Customers Share Their Stories


Angela, Sydney
"I started to chat with Skein Sisters on Facebook before the shop opened and have been coming to the shop ever since – I was their first customer! I know people come from far and wide to visit Skein Sisters.
I love the newsletter – when it comes out I put the kettle on and enjoy a cup of tea while I read it. I love how they communicate with their customers and I follow them on Instagram and Facebook. The website is great - it's my favourite and is very easy to get around. It's great to have something local. Everybody there is nice, go and check it out."

Bianca, Shellharbour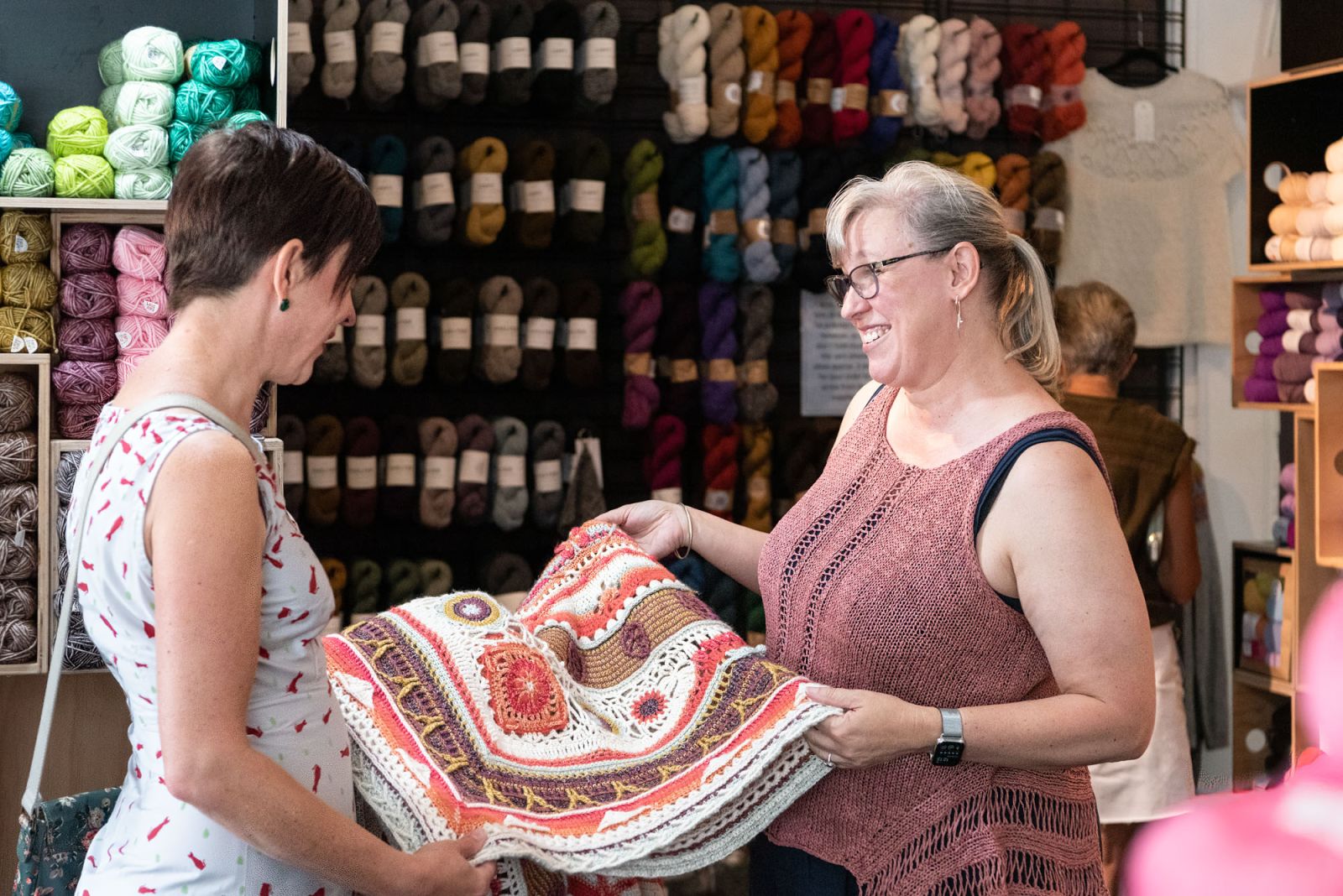 Service is a big deal for me, it makes me feel valued. All the staff are lovely, lovely people. That's what I like – I like to purchase things when I feel comfortable. I've not ever had a bad moment there, there's no pressure and I don't feel tested. I've met so many people – staff but also other customers. At home I don't have a local knitting group, I knit on my own. But it's nice to meet with people who can share knitting knowledge. The store has created a web of communication – it's opened a new world for me.

Lisa, Sydney
"Ordering online is wonderful - often they'll have pre-orders, especially for magazines, which means you're guaranteed to get it. Their classes, people, designer presentation events...there's a whole variety of things which really aren't usually on offer in Australia like they are in Europe and America.
I follow them on Instagram and Facebook to see stuff they're working on and also get the weekly newsletter – it's always nice to read. They've got the balance between being a business but also a safe place. There's never any pressure that you've got to buy something. No one is hovering over you….every interaction is friendly and fabulous. It's my second home - everyone knows me by name, it's like popping into a friend's place, not like a shop."

Greg, Sydney
"I liv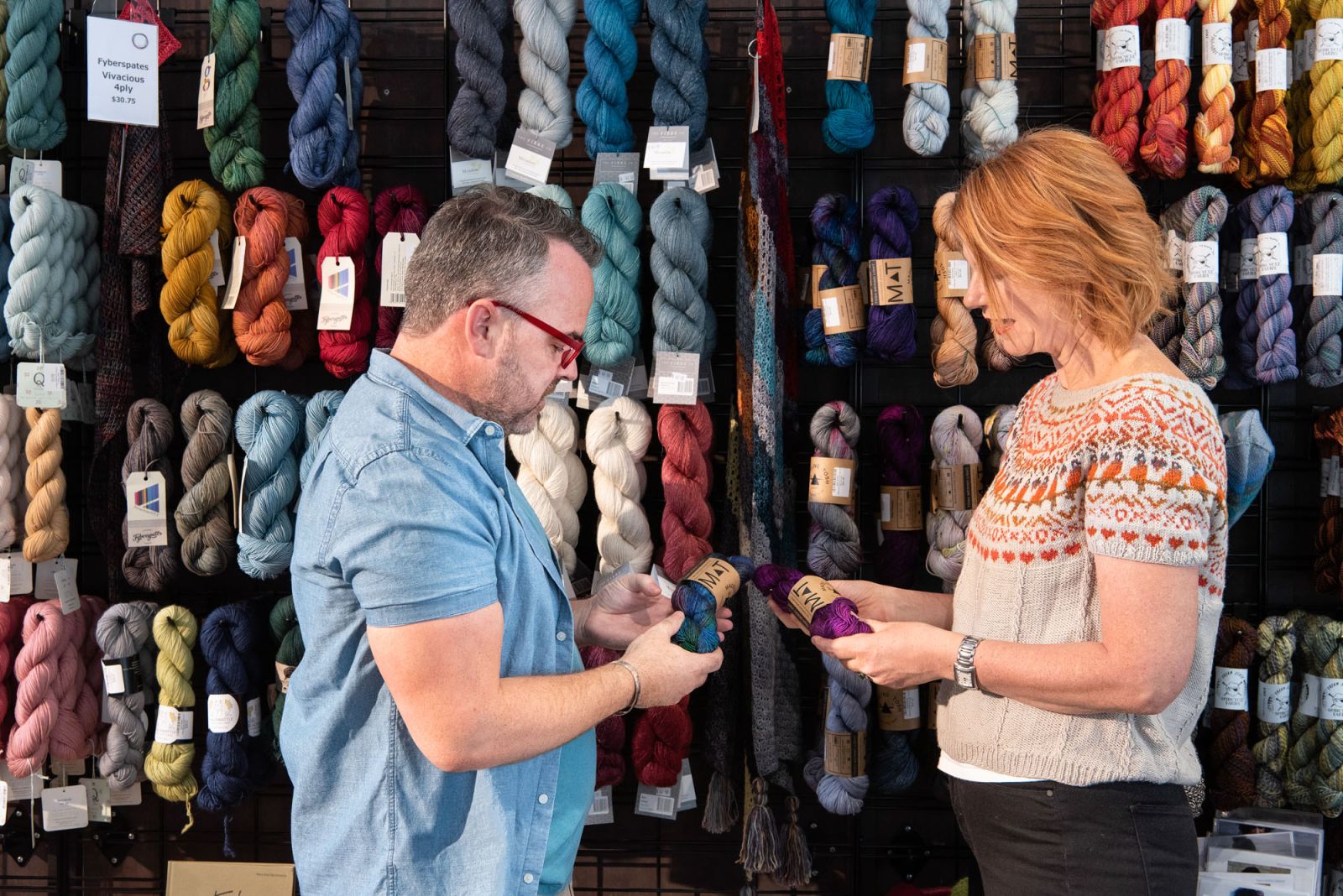 e down the street, Skein Sisters opened up and I became really curious which lead me to knitting as a wonderful hobby. They have stuff that is really unique and different and it's all in one place. It's fresh and cool and interesting plus it's all nicely laid out.
Everyone is so friendly and lovely, you feel like you're part of the family, I always learn something every time I go in there. It's a destination store. There are friendly staff who are very socially aware, it's a safe space and has a sense of community.
I love the variety. It's not just about the products but also what's happening with the Skein Sisters family – what's in the pipeline, what projects people are working on. I recommend Skein Sisters all the time and have taken lots of friends there."

Lisa, Canberra
"I was excited when I found out about Skein Sisters, they looked like they carried an eclectic, wide range of yarns. I always wished I had access to American yarn stores - they seemed really welcoming, with a knitting community. Skein Sisters was exciting because it looked like it would be similar! They've paved the way for this type of store in Australia.
Staff are very friendly and offer excellent service. The shop feels nice to visit, it's very friendly and welcoming and it doesn't matter what your standard of skill is, the staff will meet you where you're at. I look at the website regularly, often prompted by the newsletter which is a great service. I used to be part of a knitting group, and I would tell them that Skein Sisters gets your order to you really quickly, very reliably.
Skein Sisters is a beautiful shop with a wide selection of yarns in varying price ranges...it's for everyone."

Lisa, Melbourne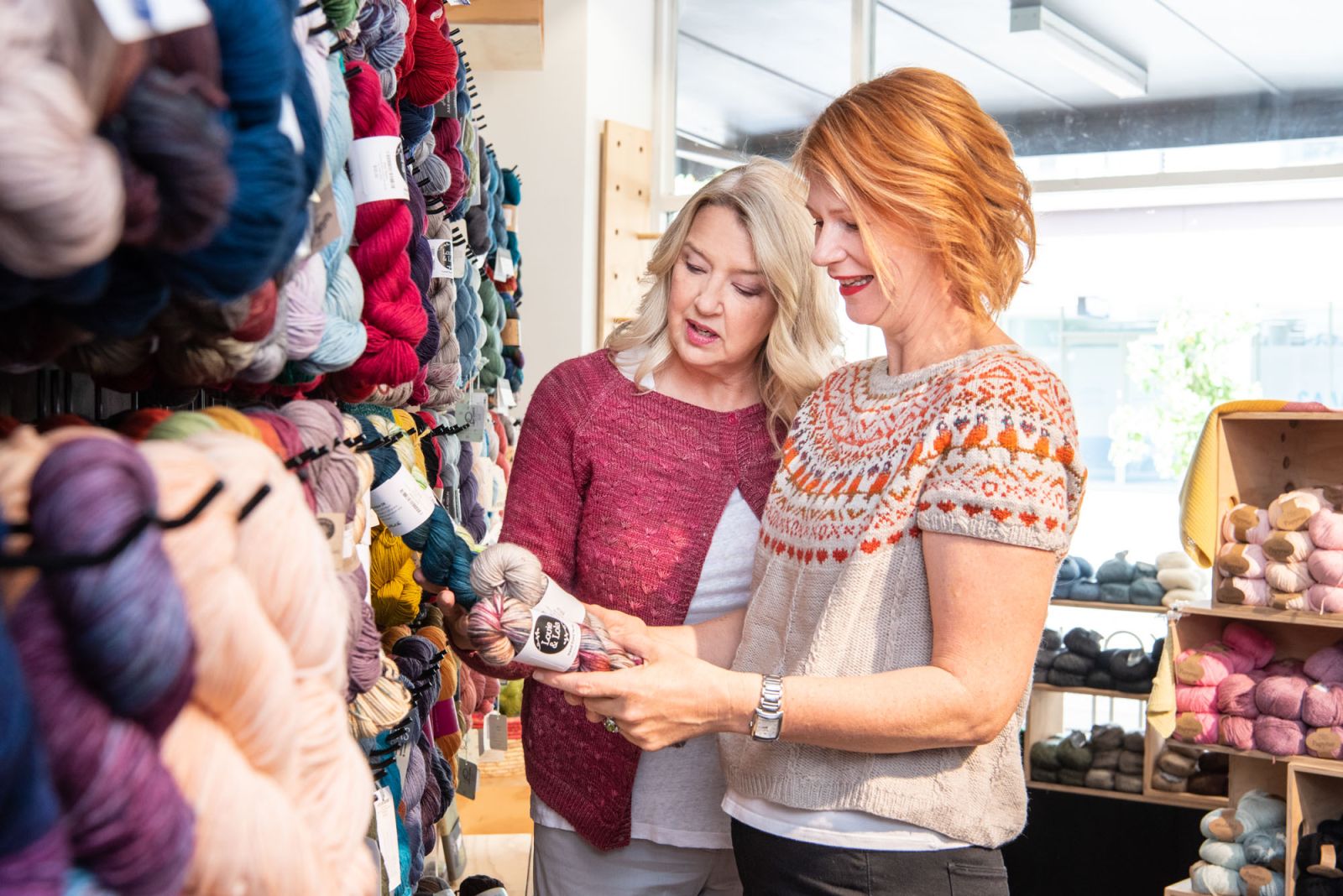 "The first time I heard of Skein Sisters I was really excited to see an Australian yarn store that was much closer to the forefront of knitting and crafting than other stores in the country.
I just want to say Skein Sisters does an amazing job! Being in Melbourne, I mostly use online orders. I love their weekly newsletter - I love that they pair patterns with their yarns. And I always ask family and friends to get lots of gift vouchers for birthdays and Christmas.
Skein Sisters isn't traditional, they're at the front edge, especially with hand dyed yarns which is super exciting. Skein Sisters' approach is in line with American stores or bigger stores in Europe, like Loop or Stephen & Penelope. It's more than just yarn knowledge, Deb and Janine offer business knowledge too."

Alida
My absolute go-to place for everything yarn! No one does it better! A delightful place to shop with a great variety of quality yarns at reasonable prices. Shop in person or online, the staff are super friendly and extremely helpful, Skein Sisters will not disappoint!

Tracey
I ordered online from Skein Sisters. Website is very easy to navigate. Great communication on order being received, shipped and delivered. Beautifully packaged with a hand written note. Very happy with my first shopping experience!

Sarah
Fantastic online shopping experience- the team here went above and beyond to help me out, and beautifully prompt communication. Very impressed, will be shopping here again for sure!