Guide to ChiaoGoo Interchangeable needles
Author: Deb Date Posted:13 May 2020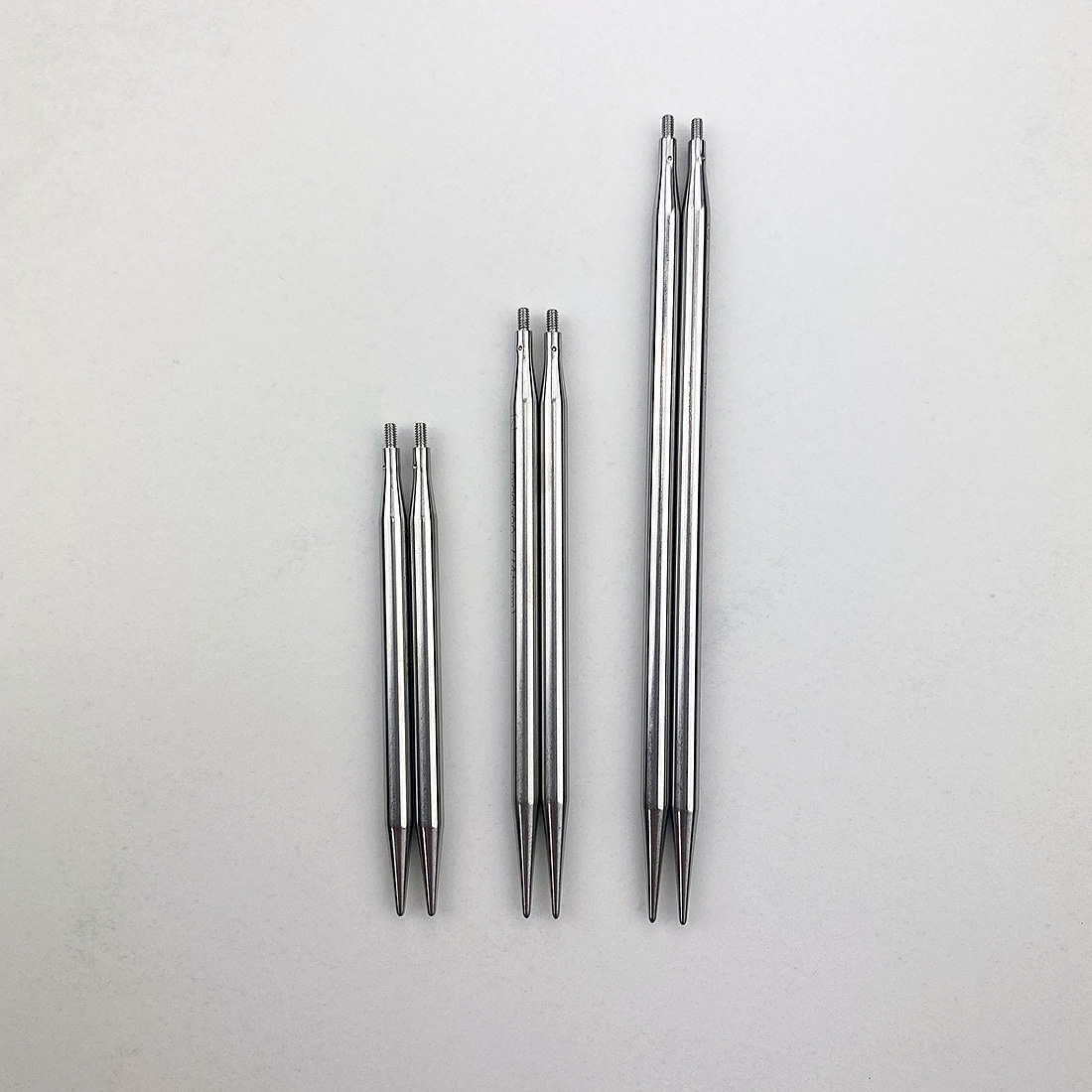 What's the difference between 10cm and 13cm? What do you use each length for? Should I get a set or just individual needles? We get asked questions like these all the time, particularly the difference between the Chiaogoo interchangeable tips, which come in 13cm, 10cm and 8cm lengths. So here's a buying guide to interchangeable needles to help take the guesswork out of it for you.
We generally suggest that you use 13cm tips for general knitting - jumpers, cardigans, shawls, or the swatches (below) - when you are knitting back and forth and knitting in the round and the circumference is larger than 50cm. The smallest circumference you can make is 60cm.
10cm tips are usually used for small circumference knitting - sleeves, necklines, etc. The smallest circumference you can make is 40cm.
8cm tips are used for smaller circumferences such as the sleeves, kids and baby items, and more. The smallest circumference you can make is 36cm.
It's also about the size of your hands. Most people like the feel of the 13cm tip in their hands but if your hands are on the smaller sidethen you might find the 10cm tips most comfortable.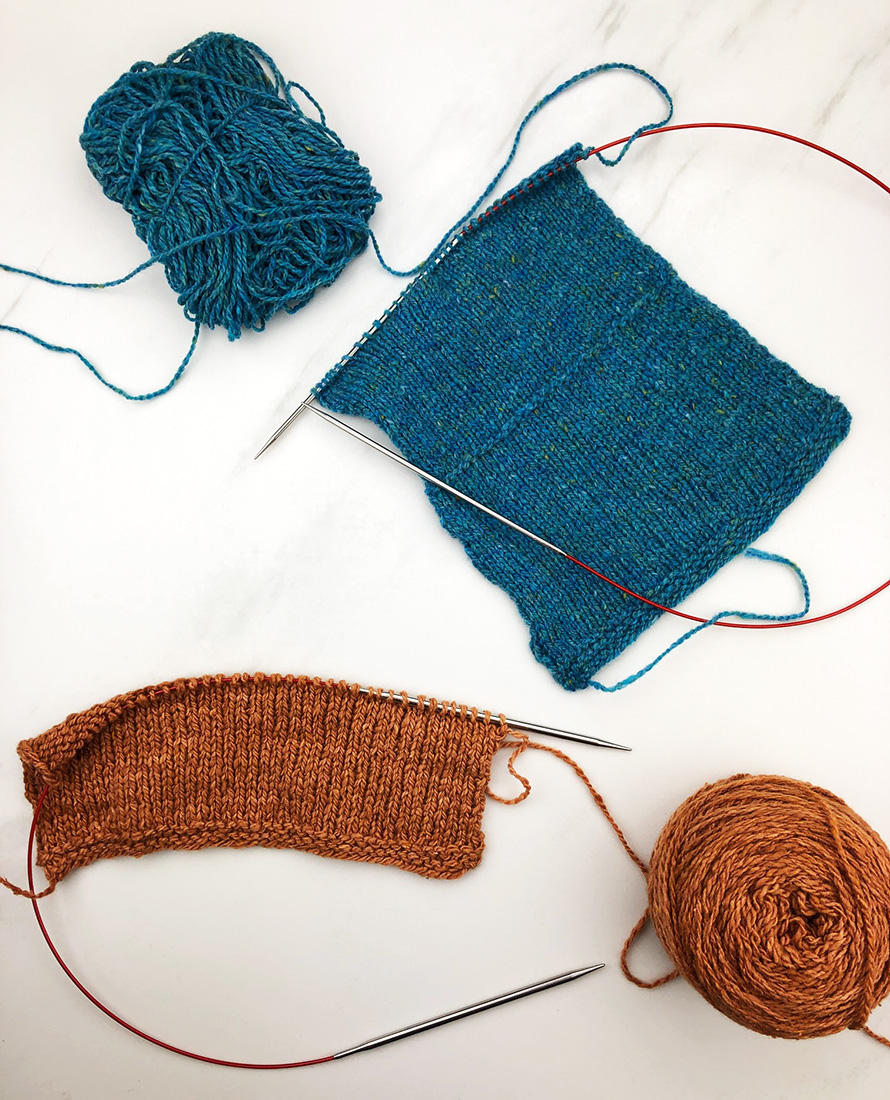 Should you buy a set, and which one?
We love having a needle set as it comes in a beautiful case, with a whole set of needles, cables and the accessories to match. But which one you buy really depends on how much knitting you do. Most people start with the Small 13cm tip set and then add to it. Some points to consider:
If you knit one garment a year, it's probably best to just buy needles as you go.
If you knit a few projects a year, then it's worth considering a set as you'll always have the needles that you need (unless they're already on a half-finished project!).
If you like knitting garments and gauge is important, then a set makes it easy to test out your gauge on different sized needles until you find the right size for the gauge you need.
Think about what type of yarn you like to use - if you knit lots of sock and 8ply, then a Small set is perfect as it goes up to a 5mm sized needle. If you do any knitting above a 5mm, then just buy the needles and there's a slot in the needle case to pop them into.
If you do lots of chunky knitting too, get the Complete set up to 10mm needles.
If you make lots of garments, it's worth also getting a 10cm interchangeable tip set. These allow you to make smaller circumferences, down to 40cm, so that when you cast on your neckline you can use them and then swap to the 13cm tips as the garment grows. You can also use them for your sleeves (Deb uses them for all her sleeves) unless you have smaller arms, where you need a smaller diameter and the 8cm tips might be better.
Fun fact: ChiaoGoo is pronounced (chow gu) and means "highly skillful and crafty lady".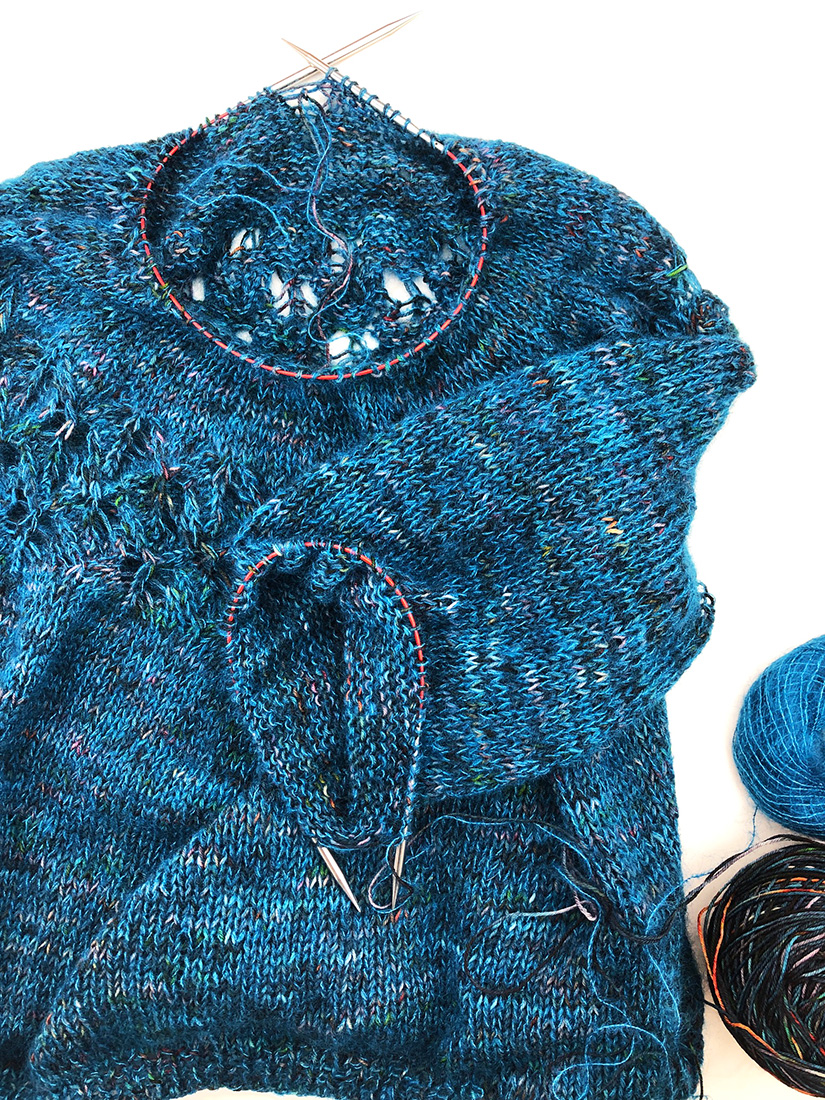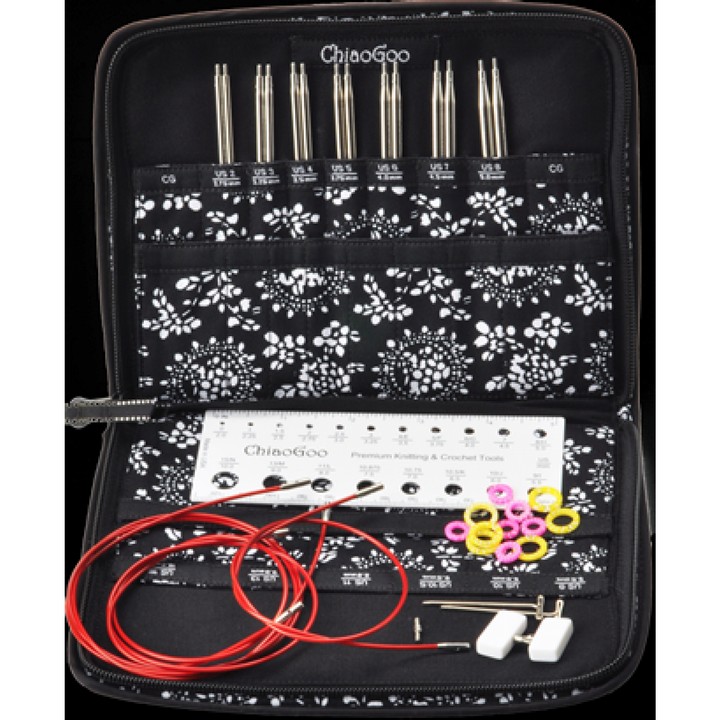 ---
Leave a comment