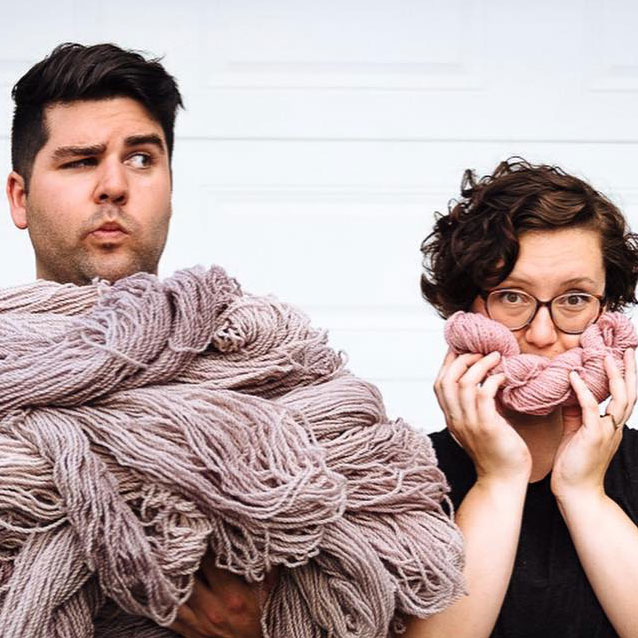 Behind Julie Asselin Yarns, foremost, is us, Julie and Jean-François, two craftspeople driven by the need to offer original yarns that will unleash your creativity.
From the conception of our yarns—by perfecting our dyeing processes and promoting local and responsible production—to our vocation, which combines openness to the world and plurality—we want, above all, to reach, include and bring together all fibre-art enthusiasts. For us, a spirit of community and mutual support is of the essence.
We have been working in the textile industry since 2011. Our workshop is now in Sherbrooke (Quebec, Canada). We proudly collaborate with a number of yarn shops to ensure that makers can purchase our range of yarns, no matter where they are located. We have forged close ties with business partners who shares our vision of work well done and equitable, their work spirit and practices reflect our shared values and goals.
The values of openness, creativity and freedom that allow us to move forward on a daily basis are the same values that inspire us as we create a variety of yarns and colours for you. When we think about choosing colours for a project or creating a new colour, we often hear the expression "going out of your comfort zone".
We see it differently: going beyond your comfort zone is not enough. You should try to expand it and break down its borders. Going off the beaten track? Even better: create your own path.